Description
This broadcast bundle will give you everything you need to perform a high quality broadcast from your home, office, hotel, or anywhere, with a small budget. This package includes a high quality production camera, along with software, and a 24 hour Live Television Channel that will connect your live broadcast to all your followers on Facebook, Twitter, YouTube, your website and more all at the same time!
Marantz Audio AVS Full HD All-In-One Broadcast System
---
Key Features:
All-in-one, freestanding broadcasting system
Full HD webcam with H.264 video compression
High-quality USB condenser boundary microphone (48kHz/16-bit) built into base
Dimmable LED light ring / daylight-balanced with cool, warm and diffusion filter accessories
USB-C output to computer for high-speed, low-latency
Internal USB hub
Headphone amplifier
Overview:
The Marantz AVS is an all-in-one broadcast system that offers the live streamer professional components in a compact, free-standing array.
The AVS features a full HD webcam compatible with H.264 video compression, a high-quality 48kHz/16-bit USB condenser boundary microphone conveniently integrated into the base of the unit, and an LED light ring, daylight-balanced, with both cool and warm filter accessories for the look of a studio production. The Marantz AVS is a unique, all-in-one broadcast tool that is designed for live-streaming, video calling and gaming applications. It is compact and simple, perfect on a desktop, and the lightweight design makes it portable enough to take on location.
To make the system truly self-contained and capable of handling any streaming/podcast task without the need for additional equipment, the AVS has a high-speed USB-C computer output for low latency and an internal USB hub. There is even an onboard headphone amplifier so audio monitoring is simple. Everything the demanding streaming/broadcasting enthusiast needs is right here, in one convenient, high-performance package.
Specifications:
Camera

Fixed-focus
CMOS Sensor
Diagonal field of view: 70 °
Optical resolution: 2MP native
Full HD 1080p video (up to 1920 x 1080 pixels) recording
Frame rate: 30 fps/1080p, 30 fps/720p
H.264 video compression
ON/OFF switch
Automatic low-light and white balance correction
Compatible with Windows® XP, 7, 8, 10, Mac OS X, LINUX, Android
Operates in USB Video Device Class (UVC) mode
USB 2.0 – Class 2 Compliant Driver

Boundary Microphone

Element: Back electret condenser
Polar pattern: Half-cardioid (cardioid in hemisphere above mounting surface)
Open Circuit Sensitivity: -44dB ± 3dB (0db = 1V/Pa @ 1KHZ)
Output impedance: 2.2 kΩ ± 30% (@ 1kHz)
Sample rate: 32 kHz / 44.1 kHz / 48 kHz @16-bit
Frequency response: 150 Hz – 10 kHz
Signal-to-Noise Ratio: >60 dB (1kHz @ 1% THD)
Max SPL: 100 dB
ON/OFF switch

Headphone Amplifier

Frequency Response: 20 Hz – 20 kHz
Output power: 130mW
Level control
3.5mm stereo output
Mix control to mix microphone audio with USB audio input

LED Light Ring

4″ dimmable LED light ring
(30) wide-angle white LEDs @ 5600K

(3) accessory filters

Diffused daylight
Cool
Warm

USB

USB 1 & 2: (2) Type A USB 3.0, 0.75A total available current between two ports for powering devices
To PC: (1) USB-C connector / USB 3.0 connection
USB Audio In: Class 2 compliant speaker device for audio to be monitored in headphone output – set by user in the computer

Microphone Auxiliary Output

Fixed line-level output on 3.5mm TRS jack

Dimensions

Height: 19.1″ (485mm)
Width: 7.39″ (188mm)
Depth: 6.26″ (159mm)

Weight: 2.29 lbs (1.04kg)

Power

AC-DC power supply
100 ~ 240 VAC compatible
12 VDC @ 1 amp output
Open Broadcast Software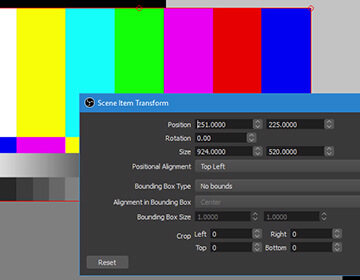 High performance real time video/audio capturing and mixing. Create scenes made up of multiple sources including window captures, images, text, browser windows, webcams, capture cards and more.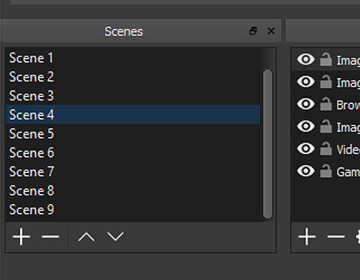 Set up an unlimited number of scenes you can switch between seamlessly via custom transitions.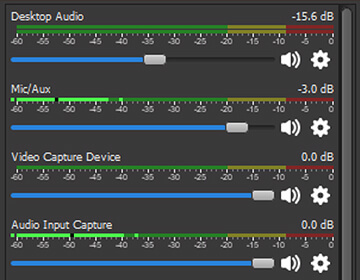 Intuitive audio mixer with per-source filters such as noise gate, noise suppression, and gain. Take full control with VST plugin support.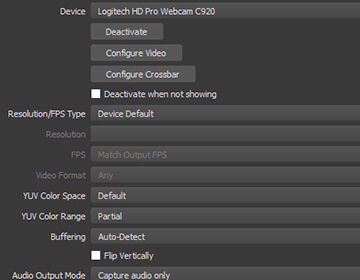 Powerful and easy to use configuration options. Add new Sources, duplicate existing ones, and adjust their properties effortlessly.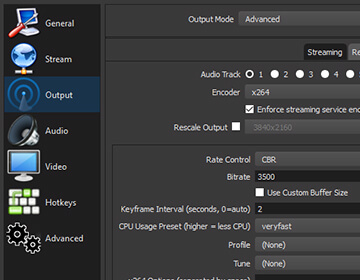 Streamlined Settings panel gives you access to a wide array of configuration options to tweak every aspect of your broadcast or recording.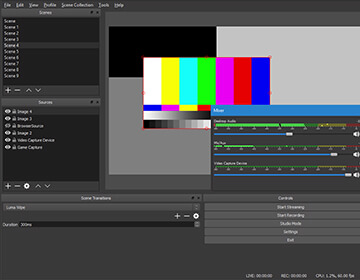 Modular 'Dock' UI allows you to rearrange the layout exactly as you like. You can even pop out each individual Dock to its own window.
OBS supports all your favorite streaming platforms and more.
Create Professional Productions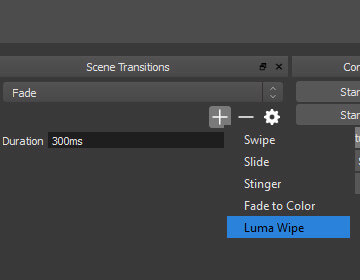 Choose from a number of different and customizable transitions for when you switch between your scenes or add your own stinger video files.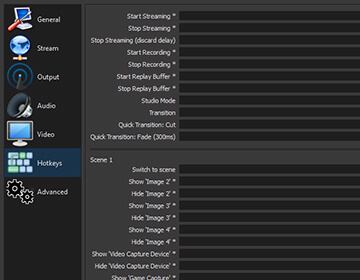 Set hotkeys for nearly every sort of action, such as switching between scenes, starting/stopping streams or recordings, muting audio sources, push to talk, and more.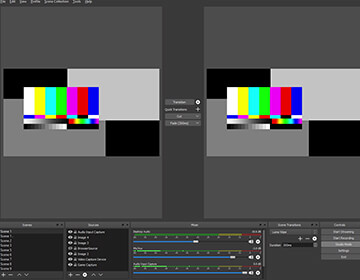 Studio Mode lets you preview your scenes and sources before pushing them live. Adjust your scenes and sources or create new ones and ensure they're perfect before your viewers ever see them.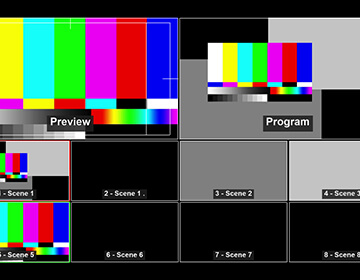 Get a high level view of your production using the Multiview. Monitor 8 different scenes and easily cue or transition to any of them with merely a single or double click.
24 Hour TV Channel
White Label Player
100 GB Of Storage
Unlimited Viewer Hours
Broadcast Live From Cell Phone To Your Audience
Launch Your Own Television Channel That Can Be Viewed On All Mobile Devices and Smart TVs